| | | |
| --- | --- | --- |
| | fio | |


Moderator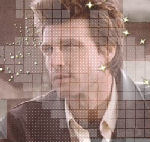 Genre:


Inscrit le: 24 Mar 2003
Messages: 3160
Localisation: Partout / Everywhere


Posté le: 27 Juil 2003 05:16 am

 

   Sujet du message: Comment mettre des images - How to post pictures

---

Vous pouvez maintenant mettre des images pour illustrer vos fans fictions. Elles ne doivent pas être trop grosses ni trop nombreuses pour pas faire ralentir le chargement de la page.

Procédure: Vous allez sur le site participant: ex: http://www.planete-lw.de-france.org ensuite vous allez dans la section Salon, ensuite Galeries et vous choisissez une image de la saison 1 ou 2 (de préférence la version la plus petite de la même image)

Vous faites un click à droite avec votre souris sur l'image et choisissez Propriétés. Vous copiez collez l'addresse URL à l'endroit désiré dans la fic ensuite vous sélectionnez toute l'adresse et pesez sur le bouton Img

Si vous avez des questions, posez-les ici en pesant sur Reply.

Merci.


You can now put some pictures to illustrate the fan fictions when you post. The pictures should not be too big or too many so it won't slow down the downloading of the pages.

Procedure: You go on the participating web site: example http://www.planete-lw.de-france.org Press on the french flag, then on Salon, then on Galeries and you will have the choice of season 1 or season 2 pictures. (Please take the smaller version of the same picture)

You do a right click with your mouse on the picture and you choose Properties. You copy the address or URL on this site where the fic is. You select the address or the URL and you press on the Img button.

If you have any questions, please ask them here by pressing on Reply.

Thanks.