| | | |
| --- | --- | --- |
| | fio | |


Moderator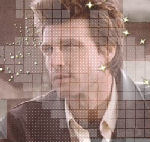 Genre:


Inscrit le: 24 Mar 2003
Messages: 3135
Localisation: Partout / Everywhere


Posté le: 23 Oct 2003 12:57 pm

 

   Sujet du message: Ce que c'est... / What it is...

---

Cette section Extra est dédiée à l'exploration de tout ce qui est hors de l'ordinaire, tout ce qui pourrait vous affecter et tout ce qui pourrait vous aider. Tout ce que je fais, c'est de vous diriger sur les sites intéressants à mesure que je les découvre car les experts expliquent ca mieux que moi.

Si vous êtes calés dans un sujet en particulier (dans tout les domaines) et désirez un forum pour le développer en partageant avec les autres, n'hésitez pas à écrire au webmaster au

[email protected]

. Gérer votre propre forum sur ce site est très facile: vous n'avez qu'à le remplir et le modérer à votre goût.

Pour finir, si vous avez des suggestions de sujets que vous aimeriez voir traités, pesez sur Reply. Aussi, n'hésitez pas à nous faire part de vos découvertes en mettant les liens http appropriés. Après tout, c'est beau de partager...


This section Extra is dedicated to the exploration of anything that is out of the ordinary, anything that could affect you or anything that can help you. All that i'm going to do is to direct you to the interesting links as i discover them because the experts do a better job than me.

If you are an expert yourself on any subjects and would like to have a forum on this site to develop and share your expertise with the others, please write to the webmaster at

[email protected]

. It is very easy to manage your forum on this site. All you have to do is to fill it up to your taste and to moderate it.

Finally, if you have any suggestions of subjects you would like to see treated, just press on Reply. Also, do not hesitate to tell us about your discoveries with links to the appropriate web sites. After all, it's nice to share...